Our retreat was a lovely success.
We haven't yet schedule a date for another one,
but if you are interested in something, please contact me at julie@unabashedlyfemale.com.
_____________________________________________ 
Exploring your living, breathing relationship with the Sacred Feminine – which means exploring, your living, breathing, relationship with YOU.
Have you wondered what it might mean to acknowledge that you have a relationship with the Sacred? And as a woman, with the Sacred Feminine?
You do. You are in relationship with Her. And, as you open to Her, She opens to you. In fact, She is already open to you. Can you feel this? She is asking you to come closer? Can you sense this?
Join Amy Oscar (see bio below) and me, and other living, breathing embodiments of the Sacred Feminine (women!), as we journey inward, dive deep into the soil, enter into communion with the womb of life, not only within ourselves, but within the whole of life.
Our weekend together will be many things – deeply insightful and practical, playful and profound, tender and a bit fierce – just like Her and You.
If you feel the call, if you hear a voice within asking you to listen, if your soul is beckoning you to pay attention, this weekend is for you. We are being guided to gather. If you have questions, please get in touch.

Gathering Space
For two and a half days, in this beautiful retreat house in the Berkshires region of Massachusetts, we'll gather together, a small and intimate group of women, to explore what it means to welcome Her into your life.
We'll deep  dive into the dark of the Feminine, a dark that is the soil to the seed.
We'll explore the sacred nature of feminine creativity, the nature of the erotic – that depth of feeling that women embody, and… the rest will reveal itself through her – and perhaps, through you.
The Registration Fee is on a 'pay-what-you-can' basis, between $250 and $475.

Registration includes:

Two-and-a-Half Day Workshop
Lunch on Friday and Saturday
Coffee/tea/snacks

The Schedule

Fri. 4/4, 10 – 6
Sat. 4/5, 10 – 5 (dinner in town together, not included in price)
Sun.4/6, 10– 1
Registration payment options:
Please contact me, julie (at) unabashedlyfemale . com to complete payment for this retreat.
Location

This beautiful 1791 Greek Revival home with wide plank wood floors, 3 fireplaces, and many charming seating areas, is the perfect place for our circle to gather.
We'll gather at 10 each morning and circle together in the living room or, weather permitting, on the large screened-in porch.
Lunch is included in your workshop fee – along with all day coffee, tea and healthy snacks.
On Saturday evening, after the workshop, we'll go out to dinner together.
On Sunday, we break at 1:00 pm, leaving you time to explore the beautiful town of Great Barrington or begin your return trip home.
Location Address:
16 Adsit Crosby Road
New Marlborough, MA

Overnight Accommodations
At the Retreat Location
A limited number of rooms are available at the retreat location.
$125 per night
Email: BarbaraNewman@gmail.com to make arrangements.
Berkshire Comfort Inn
http://www.berkshirecomfortinn.com/rooms.aspx,
  $160-$180 per night
Wainwright Inn
http://www.wainwrightinn.com/rates/
$110-$159 per night

Amy Oscar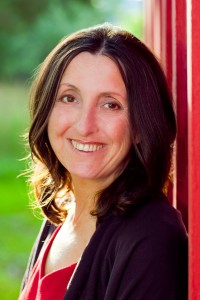 Amy Oscar, is the author of 
The Soul Caller Training
 and  
Sea of Miracles
. She offers one-on-one Soul Caller Sessions and moderates #SoulCall: a free, open Twitter chat about living a spiritual life in a material world. Amy is the co-author of Doreen Virtue's "My Guardian Angel" column in 
Woman's World
 magazine.
Amy shares this about our weekend together…
I am experiencing a deep-in-the-roots renaissance relationship with Her. The pulse of the sacred feminine is moving like a drumbeat, some days, and, other days, like an electrical current through my body. As I was relishing this newly-deepened emergence into my roots, Julie called – inviting me into deeper conversation. I'm delighted to be part of this shared and sacred offering for you.
Julie Daley
Julie Daley is the founder of Unabashedly Female, creatrix of Becoming a Force of Nature, and teacher of multiple courses on Creativity & Leadership in life and business. Julie coaches one-on-one, and in small groups, with a focus on awakening consciousness and living life as a beautiful creative expression. Julie's work is mainly with women, guiding them to a deep relationship with the sacred feminine within.
Julie's degree from Stanford University in Interaction design taught her well how to create experiences that guide can guide you into a direct, interactive relationship with the dark soil of creation. It is in this soil that we discover a relationship with, and become a joyful follower and creator in service to, our own Soul.