Friends: I've decided to hold off on offering RISE again. The timing isn't right. I thank you for reading and considering the course. It is powerful. And I will reconsider when to offer it again.
Much love, Julie
Within each of us is the call to R I S E…
…into our full presence and expression, our sovereignty, our capacity to live the life we came here to live.
A decade ago, I worked closely with family members directly affected by 9/11. I will never forget one woman in particular. She'd lost her husband in one of the towers. She never expected to find herself in this situation – a widow and single mother with young children. She experienced shock and deep grief in this chaotic time in her life. Yet a couple of years later after taking this course, she discovered that her natural power and resilience was within her and that the source of strength and compassion she had been looking for had always been within. All she had to do was be who she is. In touch with this, she found she could navigate this new life with more strength, self-compassion, and, yes, even joy, than she thought possible.
Within she found the capacity to R I S E…
I found the same thing when I worked with community members affected by the Sandy Hook tragedy and Fortune 50 executives. Even though we've experienced great trauma, we can know joy again. When we are ready to see the reality of where we are and chart out the deep vision we hold for the future, we can then navigate the road to get there.
Life brings us challenges (or opportunities depending on how you see them) that ask us to find our strength and resilience, our will and intuition, and the deep imagination that can guide us as we create the vision we hold.

We all experience times that ask us to grow, to remember who we are, to bring forth our love and presence into expression.
Perhaps you…
are feeling self-doubt or fear about stepping into a new life you can't yet see.

know that perfectionism has gripped you for most of your life and you are ready to release it.

are tired of arguing with how things are and are ready to instead find a way to respond to life in a way that serves you.

desire to feel more joy in your life.

long to know and live deep self-compassion.

are ready to step into a leadership position.

want to know masterful tools and practices to bring creativity into both your personal and professional lives.

are ready for all of the above!
You know you need something to guide you into the life you imagine is waiting for you.
I know how this feels. 
I also know, firsthand, how challenging all of this can feel. Fear can show up and when it does
you start believing that:
You will never find that place within you where these strengths reside.

You have nothing to offer that will make a difference.

You can't move forward if you are grieving, fearful, or feeling stuck.

You will be judged, can't handle uncertainty, or will fail.

You don't know what to do.
I also know – firsthand and with great certainty – that this is what you can come to know firsthand:

You do know what to do. 
Let me guide you to re-learn how to access what is most true about you, the qualities that are you when you are simply you: Love, Courage, Strength, Intuition, Power, Creativity, Joy. These and more!
When you are in touch with what is most true about you, you feel like yourself – centered, grounded, sovereign.
This is who you truly are. Your full presence and expression. Your sovereignty.
It's time to R I S E!
In a 30-year business career, I have worked in a wide range of companies and roles, from management consultant at the Boston Consulting Group to marketing guru at high-tech startups to an executive and corporate officer at a public company. I haven't ever encountered someone with Julie's unique combination of heart, soul, intelligence, and wisdom. She is a very gifted teacher, consultant, and coach. It is hard to imagine an individual or organization which wouldn't benefit from her talents. She will bring the kind of personal and organizational growth which is so needed in our world today. ~ Dave Torrey
For 14 years, I've been teaching this course to hundreds of people from many walks of life – corporate teams, silicon valley engineers, international students, 9/11 families, Newtown, CT community members, Stanford University students, and women online. A highly popular and successful course at Stanford's Graduate School of Business, this curriculum ignited and catalyzed many of the brilliant minds of Silicon Valley. 
Now I am making it available to you!
What excites me the most about teaching this work? The moment when I feel someone come into a direct knowing of their essential nature. It's like a powerful light gets switched on, followed by a smile, or maybe a tear or two. You can feel the electricity in the room.
These moments happen every time I teach this course.
R I S E is a 9-week virtual course for women AND men that includes:
4 Creativity Tools
Trust in your Creativity: Have a direct experience of your creative source and discover how it moves within you. Your creativity is your resourcefulness, resiliency, and capacity to flourish.
Relaxed Judgment: Once you understand judgment this way (four ways, actually), everything changes. Judgment kills creativity.
Precise Observation: Becoming mindful, keenly aware, connected to the world around you and within you. Once you are, you come to see how vibrant, intelligent, and connected life is.
Powerful Questions: All creativity begins with a question. Learn how to ask the most powerful questions. The quality of your creativity is directly related to the quality of your questions.
5 Life Challenges
Purpose & Vision: Go deeper into the qualities of your own Soul and see how they impact your Purpose and Vision for your life. A profound love is the source of your purpose.
Time & Stress: Develop an entirely different relationship to time and stress. Learn a powerful practice to identify and eliminate your stressors, as well as how to navigate fear.
Relationship: In this challenge, we go directly into the heart of everything, awakening the deep compassionate nature of your vast creativity. Your compassion is at the center of who you are.
Intuition & Balance: Balance is a dynamic, alive synergy between who you are and what you are here to do. Once you feel this in your body, you'll move differently through your days.
Prosperity & Self-Worth: Learn the four Self-understandings the underpin true Self-Worth. Understand what true prosperity is and a powerful practice to embody it.
9 "Live-Withs" – Hands-on Interactive Practices
Practical ways to apply what you are learning in the context of your life, in real time.
9 Weekly, 90-minute Calls
We begin Tuesday, April 25th, at 11:00 am PDT and continues weekly at the same time. We will skip Tuesday, May 16th, and then the course will complete on June 27th.
All calls will be recorded and available for replay and download once the call is complete. (If there is enough interest, I will hold an additional weekly call for those who can only attend an evening call. Please let me know if you want to take the course and need an evening call to do so.)
I will offer these teachings, my insights with some spot coaching to draw out learning, my experience, and a multitude of interactive exercises that will enable you to experience the content of R I S E in your own unique way.
A Private Facebook Group
A place to share your discoveries, reflections, questions, challenges, and successes alongside the other participants in the R I S E experience.
Optional: Private One-on-One Coaching (space is limited):
I offer a limited number of coaching spots that invite you to go even deeper into the course material and your own exploration. Strengthen your learning of this powerful curriculum as you take steps toward rising into the creative and resilient person you truly are. 
Three, 30-minute coaching calls over the nine weeks of the course. Additional Price. (See below). Email me (julie@unabashedlyfemale.com) to reserve this opportunity.
I love Julie Daley's work! It is practical, and experiential, while highly intuitive and incredibly visceral, allowing me to embrace the power of the journey – to feel, explore and understand my energy – no matter what stage of the process I am in. Julie integrates an incredible set of tools and multisensory experiences. I have been able to access to my inner muse, creator, problem solver, sculptor, and curator. And I have had profound insights that have enabled significant changes. Even now, I regularly return to these practices and apply them to a variety of situations and circumstances in my personal and professional life. ~ Cheryl Dolan
R I S E will:
Guide you into your power and calling in the most uncertain of times.

Help you move confidently and competently through current and future challenges, both personal and professional.

Teach you how to tap into and express your full creative potential.

Remove blocks to your creativity, passion, and purpose.

Support you in peeling away that layers that keep you from knowing your own nature.

Reveal powerful ways to use your creativity in service to the world.

Inspire you to take risks, be an innovative problem solver, and have consistent breakthroughs.

Align your personal calling with the purpose of your organization, profession, or a collective vision.

Re-awaken your full capacities to engage in all areas of your life
Julie Daley is a unique combination of profound experience, technical skills, deep searching, and practical wisdom – all focused on exactly what leaders need to take themselves and all of us into a better future. ~ Michael Ray, Professor Emeritus, Stanford School of Business
You will finish R I S E with:
Practical methods to tap into your intuition and work with your stressors and fears.

A deep knowing of who you are and what you are here to do.

A joy that guides you to move from the heart, rather than over-efforting.

The capacity to lead, love, and live aware of, but not run by, fear of judgment.

A clear understanding of, and trust in your creative process that will guide you through any undertaking.
Julie is a genius of the body and heart. Her words, her presence, are a manifestation of what is real, what is precious, what is life-giving. Julie's ideas, words, and intent feed what must be fed for us to change the course of our planet through love. Let yourself be fed. Let yourself know the real in your bones. ~ Jennifer Louden, best-selling author of The Women's Comfort Book & 7 others
How to Know if R I S E is Right for You: 
Ask yourself the questions that follow. If the answer is "yes" to any (or all) of them, then you know…
Do you sense you have the wisdom, vision, and heart to lead, yet lack trust and confidence in yourself?

Do you yearn to feel deeply connected, expansive, and alive more often in your life?

Do you have a strong impulse to be of service offering a more loving presence?

Do you long to be held in a community as you develop your capacity to serve and lead?

Do you feel a powerful presence within that you don't understand, or know what to do with?
If you are still not sure, take a moment to feel for resonance in your body. Is there a longing, a desire, something you can't quite name nudging you in this direction? Trust that nudge.
And, of course, if you have other questions or want to discuss this further, don't hesitate to contact me: julie@unabashedlyfemale.com
A Bit About Me: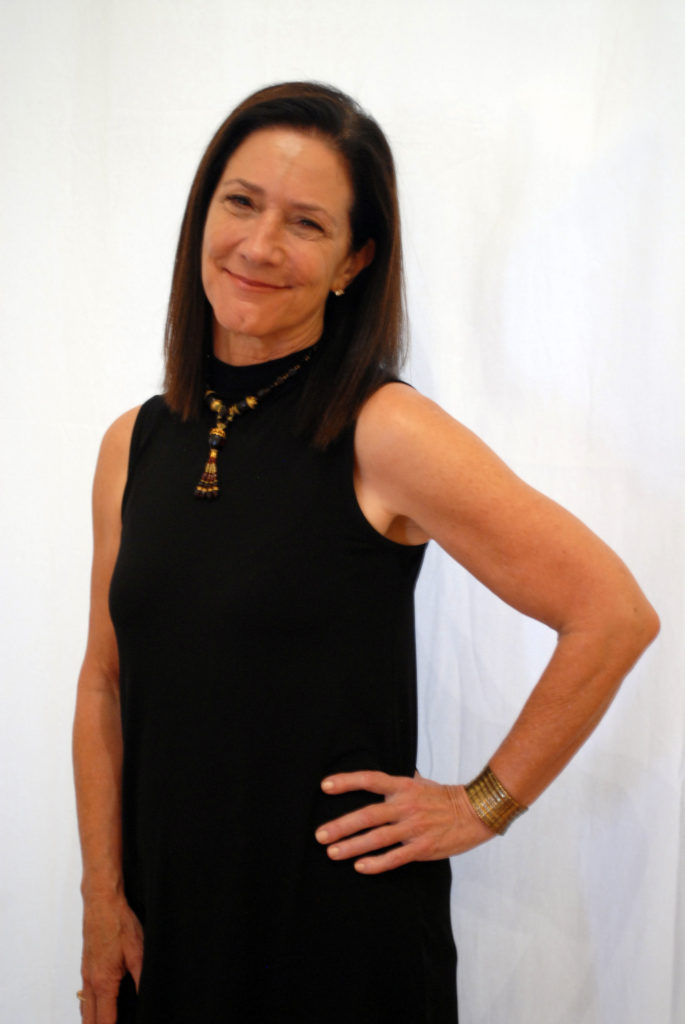 I am a coach, consultant, and educator. My passion is holding a profoundly safe and powerful space where you can do the beautiful work of coming home to yourself. 
I have lived life very non-traditionally, and while I didn't know it when I was younger, this has served me well for my life's work. I see things differently, and I see things before their time. And I know what it's like to know you have something unique to offer the world that comes out of your direct life experience.
I have coached hundreds of women and men who lost loved ones in 9/11, and 9/11 widows who wanted to learn to love again. I've taught men and women directly affected by the Sandy Hook tragedy. And, I guide individuals in specialized creativity courses across the country and serve coaching clients around the world.
I have been teaching this particular content for the past 10 years through Stanford University's Continuing Studies. It has ignited and catalyzed many of the brilliant minds of Silicon Valley and has been named one of Stanford's most popular Continuing Studies courses. And now I am making it available to you.
Still Want to Hear More?
I've created two recordings for you to explain a bit more about the course.